Dear Parents,
Below is the information on our Halloween Parade for Monday, October 31st. After the parade we will be taking class photos of with the kids in their costumes. If you have toddlers that are dressed up and would like a photo of them taken, please come to the school before lunch time and I will take their photo for you. We have a fun back drop set up and are ready for Monday.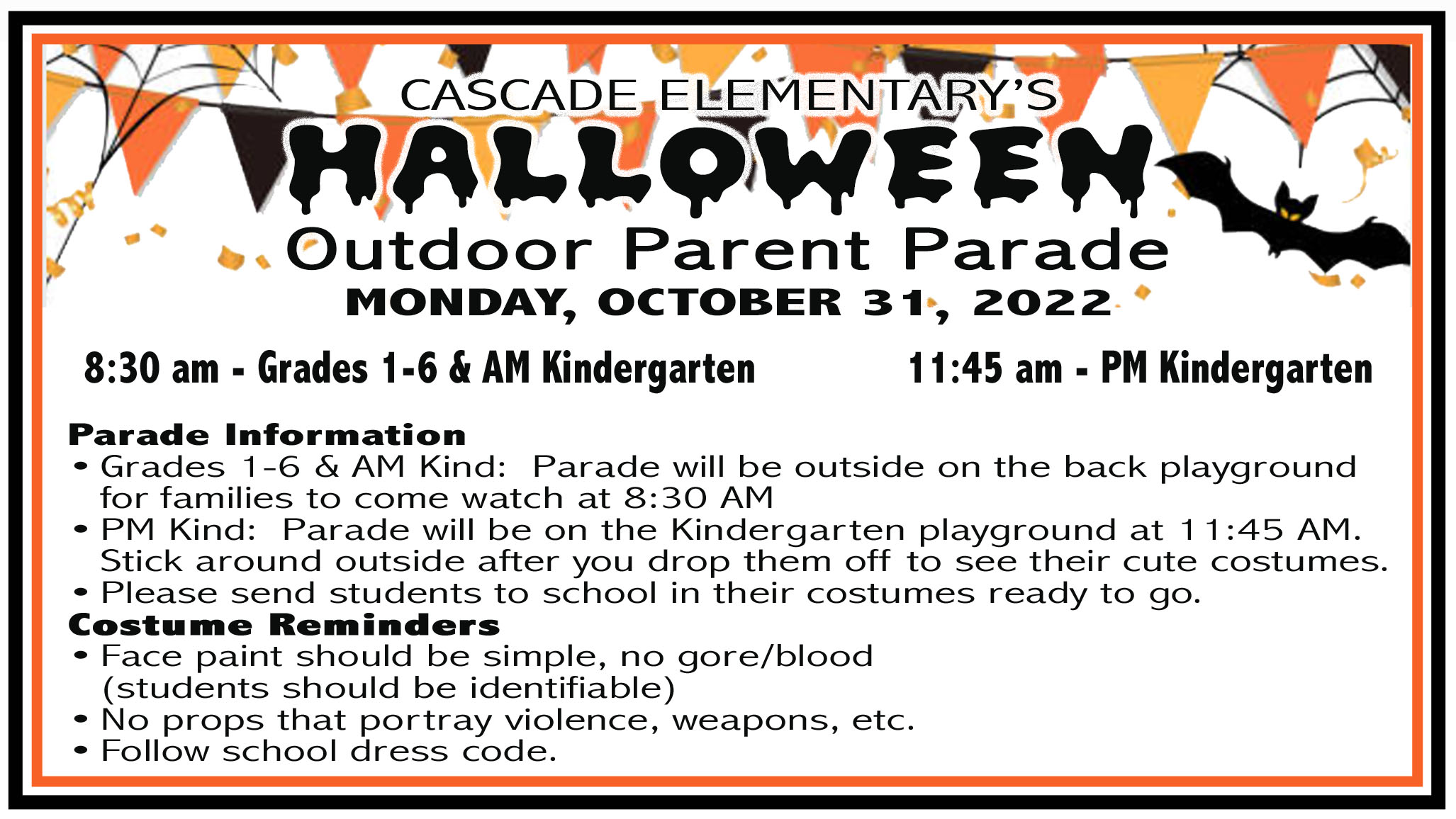 Current and upcoming events:
Additional information is on the school website and our school Facebook page.
November 9 1:00 PM PTA meeting
November 10 Picture Retakes
November 14 Battle of the Books Team Meeting